5 Best CBD Creams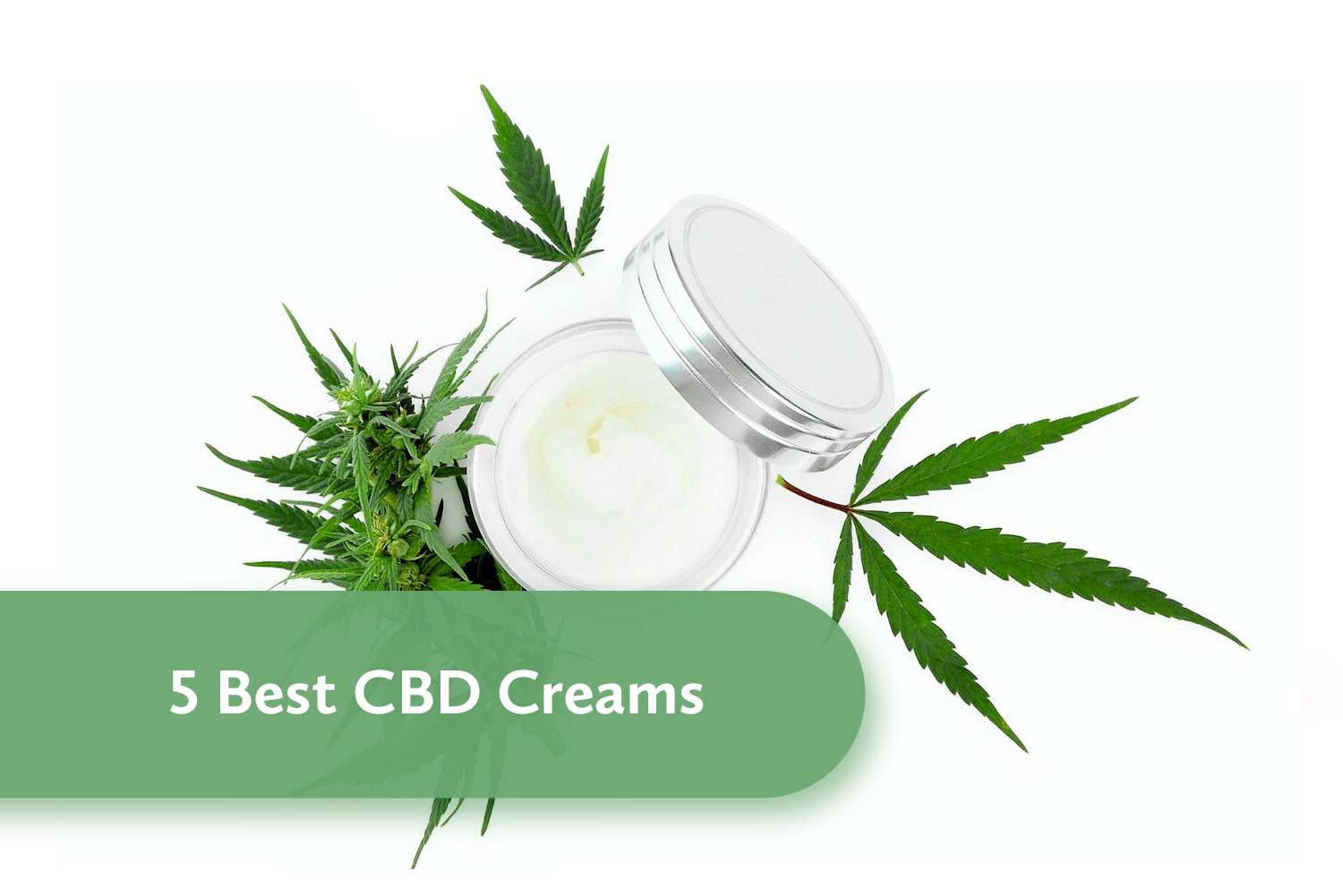 A 2019 Gallup poll reports that one in seven Americans currently use at least one CBD product. [1] Additionally, usage rates are highest among individuals under the age of thirty, with 20 percent of this demographic taking some type of CBD.
This survey also found that a large number of people in the U.S.—approximately 35 percent—are unfamiliar with CBD. If you fall into this category, let's talk about what CBD is.
CBD Explained
CBD is short for cannabidiol, a cannabinoid found in cannabis plants. The University of Washington explains that these plants actually contain a total of 66 different cannabinoids, all of which fall into one of six categories: [2]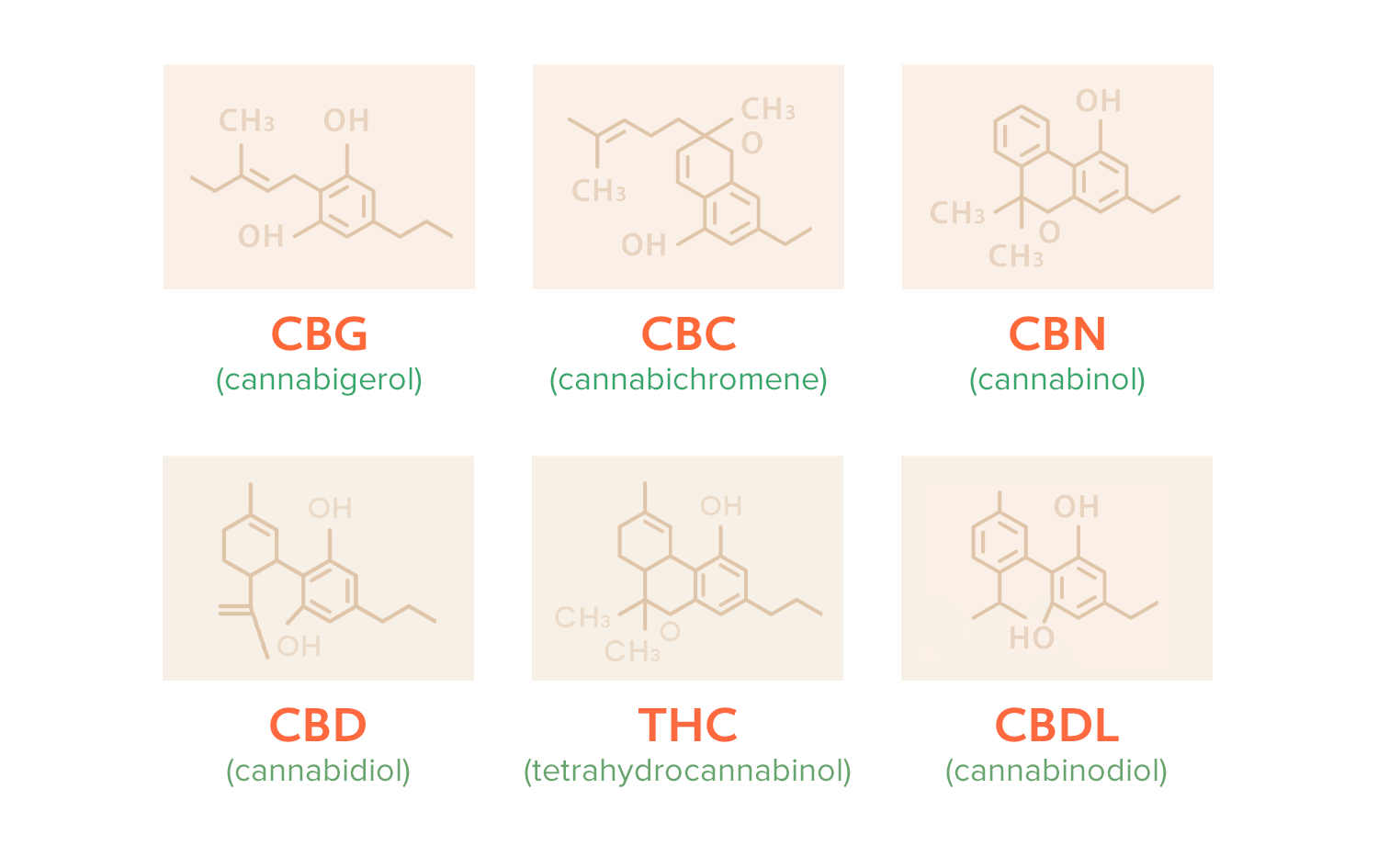 Though this article talks about CBD that is extracted from hemp, the human body makes two endocannabinoids on its own: anandamide and 2-arachidonoylglyerol. These influence a variety of functions within the endocannabinoid system by interacting with our body's cannabinoid receptors. These functions include those related to sleep, memory, mood, immunity, our response to pain, and more. [3]
Research has found that cannabinoids that come from cannabis plants can positively impact many of these processes as well, making them useful for treating numerous medical conditions. One of the most well-known is epilepsy, with the U.S. Food and Drug Administration (FDA) approving the first CBD-containing drug in June of 2018. [4]
Benefits of CBD Topicals
Whether it is being used for its anti-inflammatory properties or for chronic pain relief, an article published in the journal Molecules shares that CBD topicals offer many benefits over other forms of CBD, such as CBD tinctures or gummies. [5] The first is that it avoids first-pass metabolism.
First-pass metabolism refers to how the body's natural digestive juices can destroy a portion of a drug or supplement when it is taken by orally, or by mouth. This reduces its effectiveness because you're not getting the full product dose.
This article further explains that using a topical CBD also means that the drug will "be delivered over a prolonged period of time." This helps reduce any negative side effects, which also means that patients are more likely to continue to use this type of treatment.
Use of a CBD topical cream also makes it easier for people to target the affected area. For instance, if the CBD cream is being used to help relieve joint pain or back pain, it can be applied directly to that area of the body. The same benefit applies if it is being used to help minimize localized arthritis pain.
Will CBD Products Make You High?
If you are concerned about using CBD products because you fear that they'll make you feel high, it's important to realize that this particular cannabinoid does not create that type of psychoactive effect.
The one that does is tetrahydrocannabinol, or THC. However, for a CBD oil, cream, salve, lotion, or any other type of CBD topical to be legal under federal law, it cannot contain more than 0.3 percent THC. [6] This is different than marijuana, which has no legal THC threshold.
Because the THC is in such trace amounts when taken from hemp plants, use of a CBD topical will not affect your cognitive abilities.
What Makes a CBD Cream High-Quality?
While we provide a list of the best topical CBD creams on the market today, here are some of the factors that make these options high in quality.

There are two basic types of CBD products: a CBD isolate and full-spectrum CBD. Whereas a CBD isolate contains only CBD, full-spectrum CBD contains a variety of cannabinoids and other hemp extracts. This creates what is known as the entourage effect, which basically says that, when combined, all of these substances become more powerful than when used on their own.

The reason there are so many recommendations to buy organic foods is to limit your exposure to substances that could potentially harm you (namely, herbicides and pesticides). This same advice applies when selecting a CBD cream, salve, or lotion. When it comes to these products, the use of organic hemp is preferred.

Have you ever read a food's nutritional label and thought you were looking at a scientific equation? Not only are these added ingredients usually difficult to pronounce, but they may not be the best for your health. That's why CBD products with natural ingredients are best, such as those labeled "non-GMO."
Third-party testing ensures that the product label is accurate. In other words, If the product says it has a certain amount of CBD, you can expect that particular dosage when you take it. Third-party testing also protects you from substances that aren't on the label and, therefore, shouldn't be in the product, such as heavy metals.
How to Get the Most from Your CBD Cream
When using these creams, there are a few things you can do to get the most from them. One is to follow the instructions for that particular product and brand. For instance, if it says to only apply the cream every 3 to 4 hours to help ease muscle pain or soreness, do not exceed this guideline.
Also, if you're subjected to drug testing, it's important to choose a CBD cream, salve, or lotion that is THC-free. Even though the THC is in small doses in CBD products that come from hemp plants, when taken over long periods of time or in higher doses, it can show up on a drug test.
Best CBD Creams
Because the quality of CBD creams depend on so many factors, some products on the market don't live up to their claims. Not only does this mean that you're not getting the positive health benefits you'd like, but you may also be subjecting yourself to potentially harmful substances.
To make it easier for you to choose a brand that offers both effectiveness and safety, here are some of the best CBD creams available today.

Spruce offers a full-spectrum topical cream with 300 mg of CBD oil. This cream is completely natural, contains no pesticides, and is third-party tested. The hemp comes from farms in North Carolina and Kentucky and the CBD is lab grade.
You can apply Spruce Topical CBD Cream to the affected area as often as needed for relief. However, because this product does contain THC, Spruce advises that you not use it if you may be asked to take a drug test as it could show a positive result.
Out of several hundred reviews, Spruce's CBD cream has five stars. Some comments include:
"Just a little every morning and a touch before bed keeps me comfortable. WELL worth the price." ~ Steve M.
"Topical CBD Cream out performs any other OTC [over-the-counter] cream I have tried" ~ Lorraine M.
"Spruce CBD really helps relieve the pain that's become a daily part of my life. I'm glad I found it!" ~ Maria B.

Sabaidee's Relief Rub is a balm that contains 250 mg of CBD. It is developed from sustainably grown hemp (that is grown in Colorado) and is third-party tested. Relief Rub also has no artificial ingredients and offers users a "subtle 'sweet mint' smell," unlike some other balms on the market with a strong menthol scent.
In addition to containing hemp oil, coconut oil, peppermint oil, and beeswax, this CBD balm also has a variety of natural botanical ingredients. These include camphor oil, blue tansy, and wintergreen leaf.
You can use this product as often as needed and Sabaidee products in general have earned 4.8 out of 5 stars with more than 1,000 reviews. A few Relief Rub users share their positive experience by saying:
"Love the balm, will definitely purchase again!" ~ Nathan
"I have tried some CBD topicals before and really got no relief … Immediately after I started using Relief Rub, things got much better." ~ Doug H.
"I'm truly amazed at how it soothes my sore muscles. It's a lifesaver…" ~ Toni A.
The number three slot belongs to Green Roads, which offers a Muscle & Joint Relief Cream. This product contains 150 mg of CBD from hemp plants sourced in the U.S. and is paraben-free.
Green Roads CBD muscle and joint pain reliever contains essential oils that give it scents of lavender and chamomile. That makes this product more appealing to individuals who want to avoid smelling like peppermint or menthol, even though it does have some menthol in it.
To use Muscle & Joint Relief Cream, Green Roads suggests applying one pump of the product to the affected area every 4 to 6 hours.
With more than 1,000 reviews as well, this cream has 4.5 out of 5 stars. Here's what some users had to say:
"I bought it for my mother & it worked fantastically." ~ Marybeth P.
"I use at night for my back pain and helps me relax and sleep." ~ Andrew Z.
"Works miracles, love the smell!!" ~ Joel L

Charlotte's Web offers both a CBD cream and balm. Each contains 300 mg of hemp per ounce and also includes ingredients that help nourish the skin, such as vitamins E and B5, coconut oil, arnica, and shea butter. That makes these products beneficial when added to your skincare routine.
Though Charlotte's Web products themselves are not certified as organic, the company states that all of the substances that is uses on its hemp are organic. And it hopes to earn this certification at some point down the road.
Instructions for both say to "apply day or night, as needed" and reviewers of these products shared the following comments:
"This is actually way more beneficial than any of the CBD isolate knockoffs you see on the shelves. It's why CW is always the top shelf product to buy. Great work again. Love all your products." ~ Cf, about the CBD cream
"Love this product, non greasy, and does not smell like other company's cream I previously purchased." ~ Km, about the CBD cream
"My first time buying the product. I was worried about a strong smell, but was surprised when it arrived. Love it. Going to order the larger size next!" ~ Lmf, about the CBD balm
"Could not believe how well it worked first time used and every time there after." ~ Tina, about the CBD balm

CBDistillery offers a variety of CBD topicals, which includes a skin care cream (CBDefine), salve (CBDol), roll on (CBDol Relief Stick), and lip balm. This company uses CBD extracted from non-GMO industrial hemp that is grown in the United States and conducts third-party testing.
The CBD salve, cream, and roll on each contain 500 mg of CBD and the lip balm contains 25 mg CBD. Each also contains a variety of other skin nourishing ingredients, such as coconut oil, hemp seed oil, arnica, menthol, aloe vera, and willow bark.
To use CBDistillery cream or salve, this company recommends that you "apply a liberal amount of product to the desired area." For the roll on, it says to apply "as needed" and, for the lip balm, to simply "apply desired amount."
A few reviews provided by satisfied CBDistillery customers include:
"This stuff is truly amazing. Definitely a lifetime customer now." Mike B., about the CBD salve
"I feel almost immediate relief after using the topical cream, and will continue to purchase. The fragrance is light and smells like essential oils." ~ Heidi D., about the CBD cream
"Lips are looking and feeling soft. Great for this cold weather." ~ Annette H., about the CBD lip balm